Lindsay's Artwork
Enfield, Maine
Thank you, Deb Lindsay, for donating all of the beautiful hand drawn illustrations for our book, Believe in Miracles: Lessons from the animals at Last Stop Horse Rescue.  Your extraordinary artistic talent, creative passion, and generosity is unlike any other.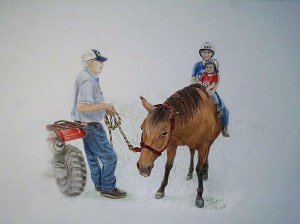 We love and appreciate you so much!  Thank you for creating and donating all of LSHR's logos and apparel!  And especially for your own personal horse rescue… Forever Home Equine Sanctuary
(207) 732-4698   
Tractor Supply in Bangor, Maine, Dawsonville, Georgia, and Gainesville/Oakwood, Georgia.
Thank you for always welcoming LSHR to your store for fundraisers and charity events! 
And we especially appreciate the generous donations you have given our horses throughout the years!
LEGAL & REGULATORY SOLUTIONS LLC
An on-phone consult regarding land for Last Stop Horse Rescue began with a stranger, yet ended with a friend! 
As a retired Law Enforcement Officer, I have met and worked with several attorneys.  Attorney Scott Cipinko is unlike any I've ever met!  During our conversation Scott was so personable, helpful, attentive, honest, humble, and caring.  He went above and beyond by showing interest in more than just our consult; he genuinely cared about our horses, donkeys, and our rescue's mission.  He also took a personal interest in our family. 
While discussing land/farm goals, I happened to mention that my son plays youth travel baseball and that his favorite player is Buster Posey.  I shared how my dream would be to send him to one of Buster Posey's Baseball Camps, but that I couldn't find one where Buster would actually be there.  Scott then looked up Buster Posey baseball camps and emailed me a camp he found that was hosted by Buster personally!  I had no idea this camp even existed until Scott looked it up!  There happened to be an upcoming session near my sister's house so needless to say, my son is now going!!! 
The baseball camp wasn't the only thing Scott emailed me; He also sent me an article about "catching" to share with my son to help ensure a proper catcher's stance while behind the plate.  
We will never forget the level of care and heartfelt interest Scott showed during our phone call.  He truly is a special attorney and person!  
LSHR's overall experience with Legal & Regulatory Solutions LLC was a 'Home Run!'  Thank you, "Coach" Scott Cipinko!!!
Scott J. Cipinko, JD, AIRC
Senior Counsel
Legal & Regulatory Solutions LLC
(678) 858-4001
Thank you, Shaun Foudy, for nearly 2 decades of continued support and especially for donating us 10 acres to be used as our rescue's intake location!  We appreciate all you do for the horses and support in our mission!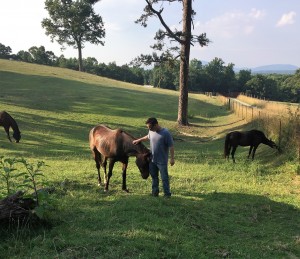 Shaun is a Real Estate Broker/Agent licensed in Florida and Georgia.  He can help with any of your real estate needs, but specializes in new home sales, construction and development. If you ever want to buy, sell, or build a home, call Shaun @ (772) 418-7890… he will undoubtedly exceed your expectations!shaun.foudy@gmail.com
LAST STOP HORSE RESCUE THANKS NORTH HALL TIRE & WHEEL FOR "RESCUING" US!
As our "Easter Donkey" was nearing the birth of her foal, there was no way we were leaving her side!  As you know, I'd been sleeping in a tent next to her birthing shelter for over a week in preparation for what the vet warned could be a "high-risk" delivery.
At night, we would park my mother's car next to the tent, using its headlights to illuminate the birthing shelter.  The morning prior to Kathleen giving birth, we woke up to a flat tire!
My mother called North Hall Tire & Wheel in Gainesville, GA and explained the situation.  They typically don't do "house calls" but given the circumstances- we were on emergency donkey birth watch– they made an exception!
Within minutes, Owner Matt Damron and one his trusted Tire Technicians, Tommy Maddox, arrived at our intake location to fix my mother's tire!
Tommy determined the cause of the flat tire was a puncture- probably from us off-roading it like an ATV to the birth shelter!  He worked hard in the hot sun repairing our damage, but took one look at Kathleen, our shelter-side tent, and understood exactly why it happened.  "Oh ya, she's real close to having that baby!" said Tommy.  Both he and Matt were obvious animal lovers.  Matt shared how he had just taken his daughter to the local zoo the day before.
We were so grateful for Matt and Tommy coming to our "rescue"- literally!
But what happened next was something we did not see coming…
Matt said to my mother, "There will be NO CHARGE for this; it's on us!  My mother and I began crying tears of utmost gratitude for what these two Angels did for us!  Last Stop Horse Rescue believes in miracles and that morning, Matt and Tommy gave us a miracle!
Thank you, North Hall Tire & Wheel!  We will never forget what you did for us!
https://www.facebook.com/NorthHallTireandWheel
Elliot Farm Equipment
4911 Cleveland Hwy, Gainesville, GA 30506 (770) 983-3533
Thank you, Matthew Elliot, for donating and delivering carpet to LSHR's intake location office building! 
We are so grateful for your generosity, but we are even more blessed beyond words to have met you! 
Your kindness and willingness to go the extra mile (literally!) to help in our mission was unbelievable! 
We will never forget that day and what you did for LSHR! 
Thank you so very much, Mr. Elliot!
https://www.facebook.com/Elliott-Farm-Equipment-159981064023616/
Cool Springs Blueberry Farm      5975 Smith Mill Road         Gainesville, GA 30506
Everyone knows that horses love apples and carrots, but thanks to Cool Springs Blueberry Farm, the horses at LSHR get to enjoy fresh picked blueberries!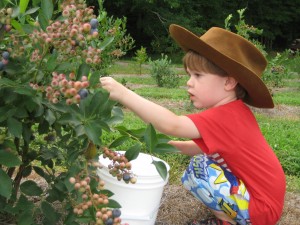 Thank you Cool Springs Blueberry Farm and Nursery for supporting LSHR!http://www.coolblueberries.com/
EVAN WALLACE, Volunteer Photographer for LSHR
Evan is a Kindergarten student at Lakeview Academy.
He enjoys gymnastics, basketball, playing the piano, and jumping on the trampoline. 
Evan also enjoys learning about any kind of technology, playing games,videos, and taking pictures!
Thank you, Evan, for the amazing job you did taking photographs of Ms. Toni & Kimberly prospecting for gemstones!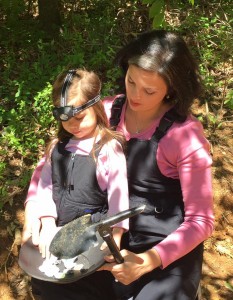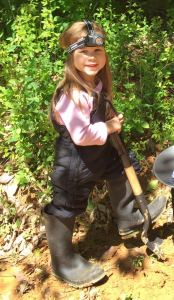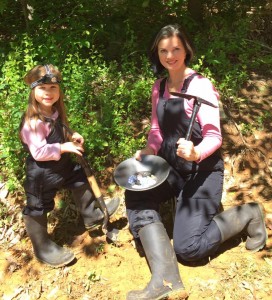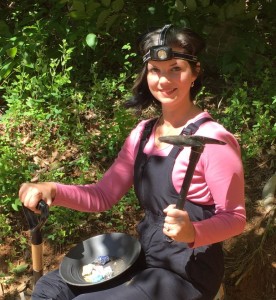 Photo Credit: Evan Wallace
Thank you, Jesse and Katie, from Double Deuce Pawn & Gun Shop, for supporting LSHR!  Before opening their shop in Gainesville, GA, Jesse spent over a decade working in the jewelry industry for one of the top retailers in the country. His years of experience was essential in helping us establish Finish Line Gems.
Jesse and his wife just recently learned of LSHR but because they believed in the motivation behind our efforts- to raise money for the horses– Jesse volunteered his time educating us about the jewelry industry.  He cautioned us on the importance of buying our settings from a reputable distributor and referred us to Stuller, Inc.- one of the largest jewelry manufacturing and distribution facilities in the United States! 
Stuller, Inc. received our request to be a "non-profit" retailer, along with all our tax documentation provided, and within minutes, they approved LSHR as part the "Stuller Family!" Thank you, Jesse, for this incredible referral!  And also… Thank you, Jesse, for setting one of our first gemstones!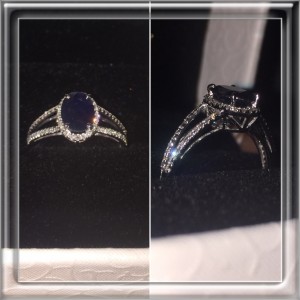 *GIA Lab Report is completed and this ring is now available for purchase to benefit LSHR!  
It's not uncommon for LSHR to rescue horses in need of 24/7 care and supervision due to the severity of condition in which they arrive.  Some need to be quarantined for medical reasons, and others are simply just too fragile to frolic with the rest of the herd.  We wanted our intake location to have living/sleeping quarters so that Joyce or Toni could always be there with the horse(s).
"The Cousins", Marcus & Brian, felt just because our storage building was an office, did not mean it needed to look like an office!  Thank you, Cousins, for blessing LSHR with a "home."  You provided LSHR and all our volunteers a beautiful place to escape inclement weather, cook a hot meal, use the restroom and shower, and sleep overnight so we never have to leave a critical horse unattended.  And now we can also be less than a mile away from our other horses at our rescue's main location!
Contact Marcus and Brian below if you're ever in need of repair, remodel, framework, carpentry (done with pride & perfection), plumbing, electrical, painting, window installation, flooring, kitchen & bath…you name it, they can do it!  And they are honest, fair priced, personable, very special men with beautiful families who we now consider part of our family! 
Marcus Mires, M&T HomeImprovements
(678) 343-0938 
https://www.facebook.com/mnthomeimprovement00/
Brian Muse, Brian's Handyman
(470) 345-5308
https://www.facebook.com/profile.php?id=100012998975747&pnref=friends.search