Horses Assisted via Network Adoptions
Total Horses Currently in Sanctuary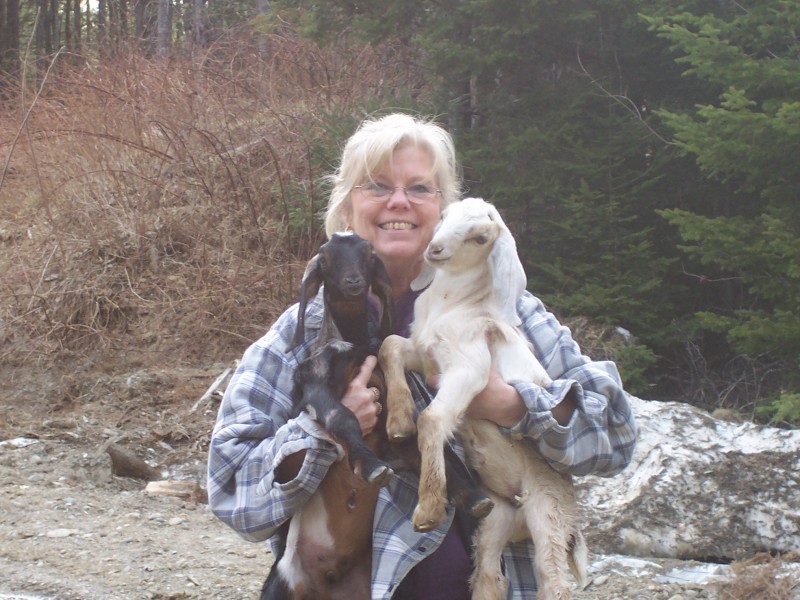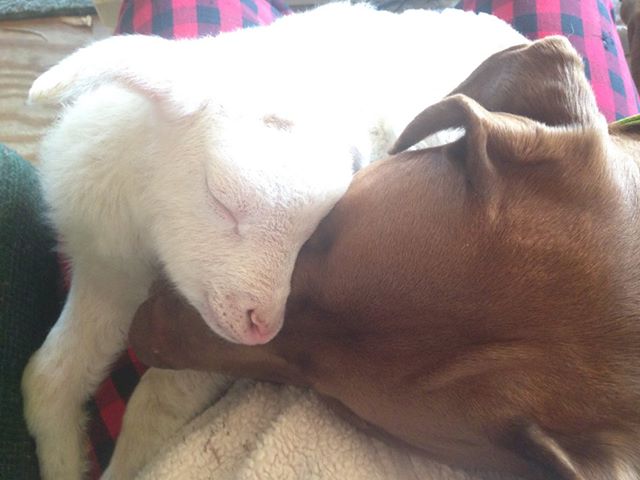 Natural Horsemanship
We rehabilitate using Natural Horsemanship methods.
"Put your heart in your hand and touch your horse with your heart."

Pat Parelli
"Put your heart in your hand and touch your horse with your heart."Put you heart in your hand and touch your horse with your heart – Pat Parelli
Joyce Pomeroy, Founder
SET UP FOR SUCCESS
Our use of Natural Horsemanship sets these horses up for success in their rehabilitative process.
There are 7 important things
we want our horses to have
when they are in our care,
or in their adoptive homes.
We are dedicated to making a better life for horses that have been abused, abandoned, neglected, or starved.
We assist local law enforcement, animal control, and animal welfare agents by helping in their efforts to rescue horses in need and to provide food, shelter, medical care, and compassion to horses in our care.
The principles of love, language, and leadership in equal doses will be followed.
There is no force or intimidation, and we rely on gentleness in our leadership.
---
DO YOU BELIEVE IN MIRACLES?
SOMETIMES MIRACLES COME IN THE FORM OF SAVING A LIFE.
SOMETIMES THEY COME IN THE FORM OF A LIFESAVING FRIENDSHIP.
GRACIE
Gracie is a miniature horse who arrived at the rescue with a herd of other "minis" when her owners died. We took the whole family so they could stay together.  Gracie soon had a baby here at the rescue that we named "Lily."  She was very protective of Lily, not wanting her to leave her side, and we soon realized that Gracie was going blind.  She eventually allowed Lily to explore and be independent, but she was still nervous and frightened until an unlikely guardian befriended her on the farm.  Don't you want to know who that was?!
SCROLL DOWN TO FIND OUT!
LUCKY
In the summer of 2010 we rescued Lucky, a 12 year old mare who had a body condition score of 0 (near death).  We eventually discovered that she needed a life-saving dental surgery that would help her chew her food!  Through the wonderful support of so many volunteers and donors, we were able to get that surgery done at Cornell University.  She still had a lot of weight to gain and a lot of healing to do, though!  Would you like to know the outcome of Lucky's surgery and recovery?
SCROLL DOWN TO SEE HOW!
MURDOCK (MILO)
Murdock, originally named Milo, was a very angry and wounded boy.  He was scared.  When Joyce moved to the new rescue location in Georgia, she decided to give him a new name and a fresh start.  She picked the name, "Murdock," after her Grandmother Murdock who had always been strong, and whose home had always been a safe place for her growing up.  Not long after arriving in Georgia, Murdock met a young boy, also a wounded warrior.  What happened next changed both of their lives.  Do you want to know the rest of Murdock's story?
SCROLL DOWN TO LEARN HOW!

are all featured in our new children's book
"Believe in Miracles."
Read their stories and tales about other horses at Last Stop Horse Rescue in this inspirational book that contains beautiful illustrations by Deb Lindsay.
ALL PROCEEDS GO DIRECTLY TO LAST STOP HORSE RESCUE
AND ARE TAX DEDUCTIBLE.
Your Book Purchase Helps Pay for Grain! Buy It HERE!
EDUCATIONAL GOALS
Last Stop Horse Rescue provides education to the general public about the unnecessary suffering of unwanted, abused, and starved horses. We provide education and support to horse owners through natural horsemanship.
Goal # 1
To raise awareness of the need to stop passing around "problem" horses.
Goal # 2
To help people understand that it takes time to reveal the "real" horse that has put walls up around it's heart because humans mistreated it.
Goal # 3
To put in perspective that each "problem" horse started out life as the innocent new born foal, a spirit for life, and with the protection of its mare.
BENNY - OUR MIRACLE BOY
ASPCA featured  Benny "Horse of the Year" 2014
At the ASPCA, helping horses isn't just something we preach—it's something we practice in our work every single day. Intelligent, sensitive, and true American icons, horses have been at the heart of our mission since the very beginning, and in honor of our second annual National Help a Horse Day on April 26, we wanted to share the amazing story of Benny.
LAST STOP HORSE RESCUE saves "Benny!"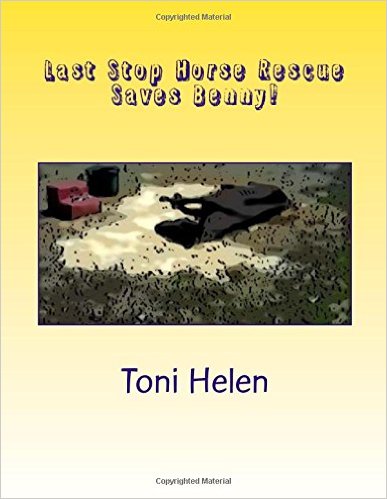 True Stories from the LAST STOP HORSE RESCUE:
This heartwarming (non-profit) book written with love by Toni Helen is a true story for children of all ages about Benny's journey. You will read and see pictures of how a horse named Benny was found near-death in a field, a prayer that was answered, and a rescuer who with the help of friends, saved his life! It is a story of faith with lessons of love and hope the whole family will enjoy.
All proceeds go directly to the horses at Last Stop Horse Rescue and are tax deductible.
ASPCA featured Benny "Horse of the Year" 2014
WE MOVED TO GEORGIA!
October, 2015
Monty Featured in Equus Magazine
We continue to be supported by Tractor Supply locations in both Maine and Georgia.
Last Stop Horse Rescue is a 501c3 Non profit organization that is strictly a horse rescue, and there are no other equine businesses on site.  Our philosophy is that we feel there to be a conflict of interest when an equine stable operates a "for profit" equine business along side a "non profit" equine rescue organization.  This practice could  lead to rescued horses becoming part of a "for profit" lesson program, and blurred lines in the use of public donations and resources utilized for equines on site from both the non profit and the profit side of the businesses. It is of our opinion that a "non profit" horse rescue should not co-exist with a "for profit" horse business, and therefore we have chosen to operate strictly as a horse rescue/sanctuary with no other equine business on site.  As an organization that strives to reduce the number of unwanted horses, we fund gelding services for those that are taken in that are colts/stallions, and we have a "no breeding" policy.  Last Stop Horse Rescue provides a sanctuary environment for horses, and allows time for each horse to heal at their own pace from abuse, starvation, and neglect.