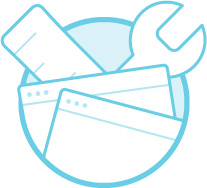 Hi I'm Benny! Some of you already know me as the famous rescue horse that almost died of starvation. Well, I'm alive and well even though my website is not! Actually, our website is getting a shiny new upgrade!

The other horses voted me to be the one to tell you that we're all fine – they're too busy to stop munching on the green grass here in Georgia….in JANUARY!! We just moved here from Maine, so we're not used to this!!

So, come back soon to see our website! You can still keep up with us on FACEBOOK.